The Saga of Sanibel SeaWeed
the topic of CBD products has come up quite often on this board.
Whether it's legal/illegal to bring it in.
Whether it's legal/illegal to buy/use it here.
I don't know the answer to any of these questions.
Check this place out:

https://m.facebook.com/medicinatradicionaldemexicoGuerrero/

And Rob- if this is inappropriate, please delete.
Don't want to get myself or anyone else in trouble
Just careful you don't ruin a good thing by shedding too much light on it.
I was living on Sanibel Island on the West Coast of Florida in the late 70's, a big beautiful island with hardly any people, and one day at twilight while we were enjoying the sunset from the lighthouse, between Sanibel Island and Ft. Myers Beach (the next island down) we saw a Coast Guard vessel run over the bales, square grouper, that were being thrown overboard by a vessel it was chasing.
That night shortly after the incident we noticed odd-looking seaweed coming in with the tide. Lo and behold it was huge cut up bales and clumps of weed, much of it still dry. Lots of guys went and got rakes and pick-up trucks and did some "beach cleaning," filling up their truck beds and going home happy campers. Incredulous at their luck. Made a bunch of money for nothing and got some chicks for free.
The weed washed in and out with the almost current-less tide up and down the white beaches of Sanibel for about 3 weeks. Some folks rinsed and dried theirs, others just smoked it. After the first 3 days word got out off the island and to the mainland about the Sanibel SeaWeed. Next thing we knew every scraggly-looking hop-head from several counties around was driving to Sanibel and literally picking buds up off the beach, rolling and smoking them right there in front of our tourists. Well, even though Sanibel was a pretty darn laid back easy going place, we had an image to think of, and we couldn't have stoned scruffy-looking kids on the 5 o'clock news every evening smoking Sanibel SeaWeed for viewers across the state. Folks at the Lee County Courthouse and in Tallahassee didn't like that. And next thing we knew there were roadblocks and state troopers everywhere, dumb kids getting arrested and made examples of. And so ended The Great Saga of the Sanibel SeaWeed.
Scene of "the crime".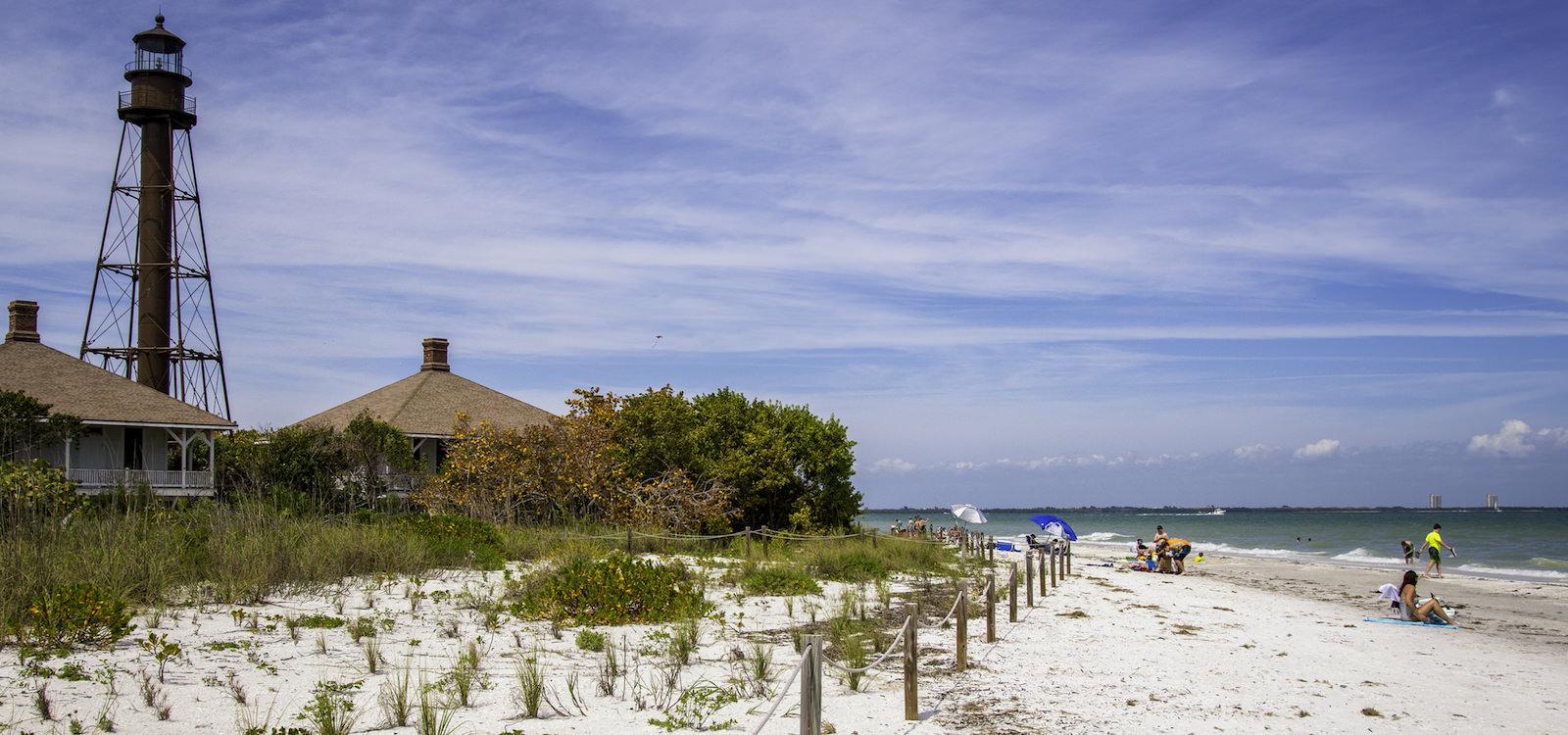 ---
CBD - mosesk, 2020-02-05, 16:21

The Saga of Sanibel SeaWeed

- ZihuaRob,

2020-02-05, 18:48