Trip Report May 5 - 12, 2012
I normally write my trip report during my vacation, but this trip I could not get an internet signal from our room or restaurant. The only place I could get a strong enough signal at the Catalina was at the reception desk. So my computer stayed in the trusted hands of Javier and Manuel the entire week.

Now let's back up… We flew from Chicago to Huston then Zihua via Continental / United without a problem. Customs was a breeze and made it to the hotel in under an hour. We put our bathing suits on and walked La Ropa, stopping at Rossie's for a papaya margarita and a beer. We had the pleasure of meeting Grappa135 at the Tides along with his beautiful dog.
Sunday we had breakfast at the Catalina and read our books on the beach. We went into town about 2:30 to see the outcome of the fishing tournament. There was a band on the Pier very similar to a marching band. Met some friends and had dinner at Chuleto's. Rumors were flying about the outcome of the tournament and I think Rob's interpretation was spot on.
Monday and Tuesday was kind of a culture shock for both me and my husband, the beach was dead. We went to the Sotavento to see the construction progress on our condo which was not much since we visited in December (which was expected). We did find out that they have finally secured an agreement with a lender in Canada, which will fund the project to completion. Within 2 months the project should be running at full steam. Completion should happen in over a year. Monday evening we went into town to drop off some goodies at Lupita's and had a chat with Rob. We then proceeded into town to find out that Porto Di Mare was closed for good. We were so disappointed. We truly loved the staff there. Hopefully another establishment has already scooped them up. We then went to Kau Kan for dinner. Absolute perfection! Ricardo the owner told us that he purchased the parcel of land between his restaurant and Hotel Irma. Reason for the purchase was so that nobody would snatch it up and block the rest of his view. He said years down the road he may build something there. But no plans in the near future.
Wednesday met Lady M (Carol) at the pier and spent the day at Las Gatas. Went back to the Catalina for a shower and change and met Carol at the infamous Papa Loca. This was a first time for us. The setting is in a parking lot next to a car wash. All I have to say about that is OMG damn that pastor potato was good. Now I know why people love this place. My husband, Carol and I had dinner for about $14 US. Drinks included.
Thursday was Mother's Day (Dia de Las Madres). Hung out on the beach all day and met up with Carol and Julia at 8:00 pm. And where did they take us? Any guesses? Yes we went to local male impersonating show. Carol made reservations ahead of time seeing it was Mother's day. I think we were the only gringos there. We saw Madonna, Beyonce, Selena and other local Mexican favorites. Ask Carol to post her Mother's day event video from earlier that evening at Lety's.
Friday was very low key. We did see a 3 feet eel wash up to shore. Which at first looked to be a baby porpoise with the fins cuts of, but after getting closer you could see it was an eel. We ended our trip with dinner at the Tides right on the beach. What a Beautiful setting and a wonderful romantic dinner.
MAY 5TH MOON IN ZIHUA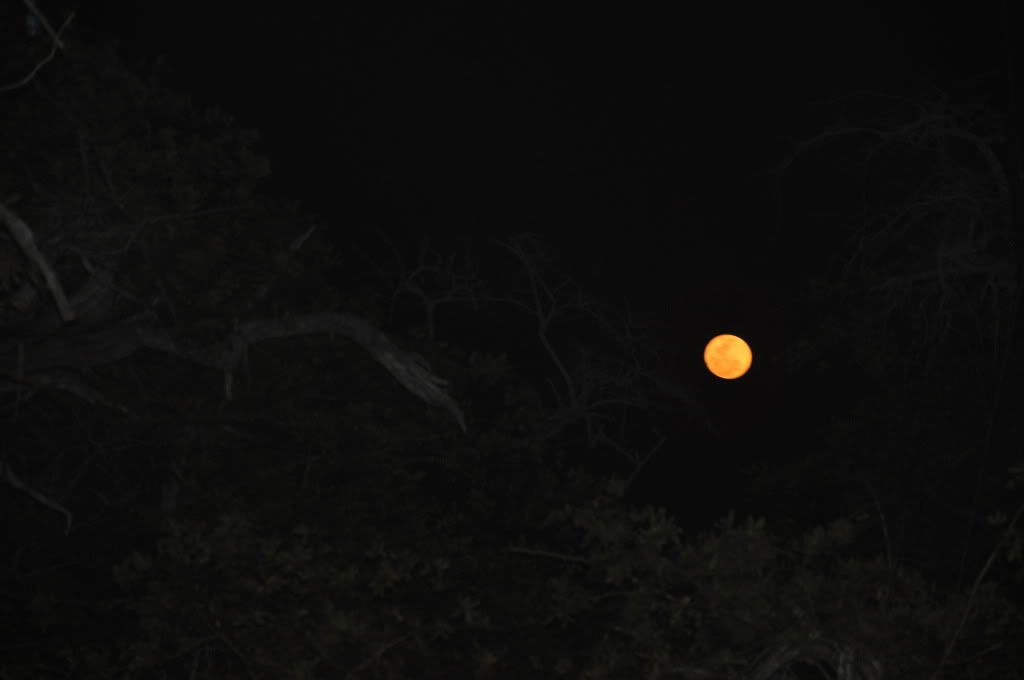 INTERNATIONAL FISHING TOURNAMENT AT THE PIER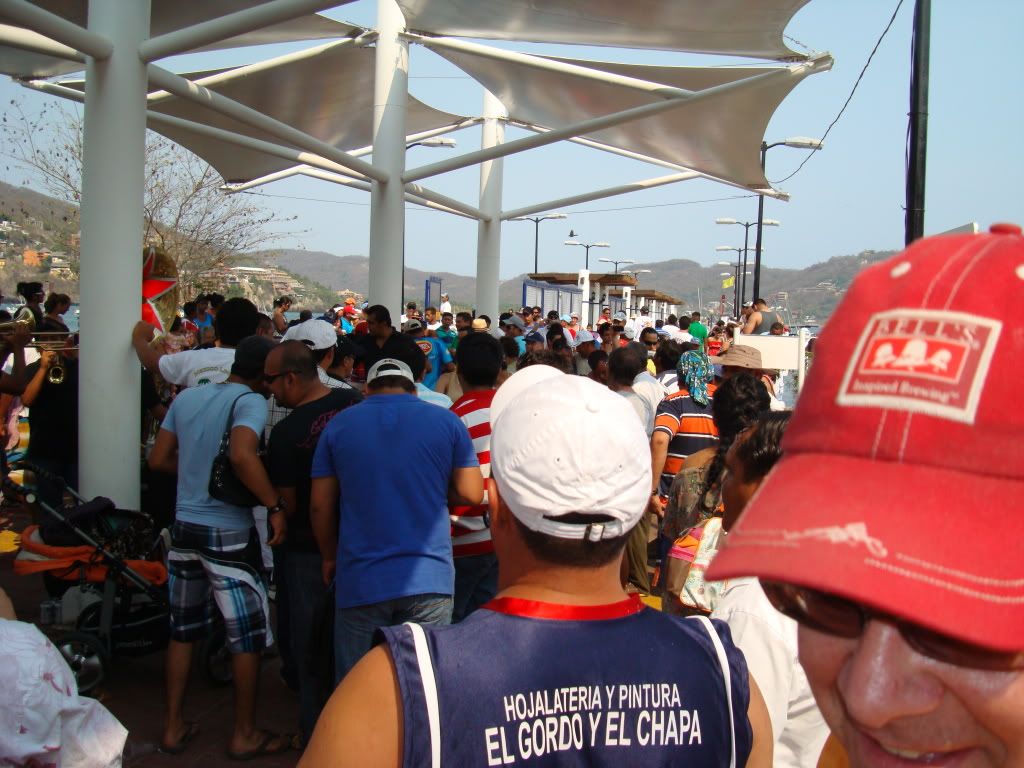 ARTICHOKE APPETIZER AT KAU KAN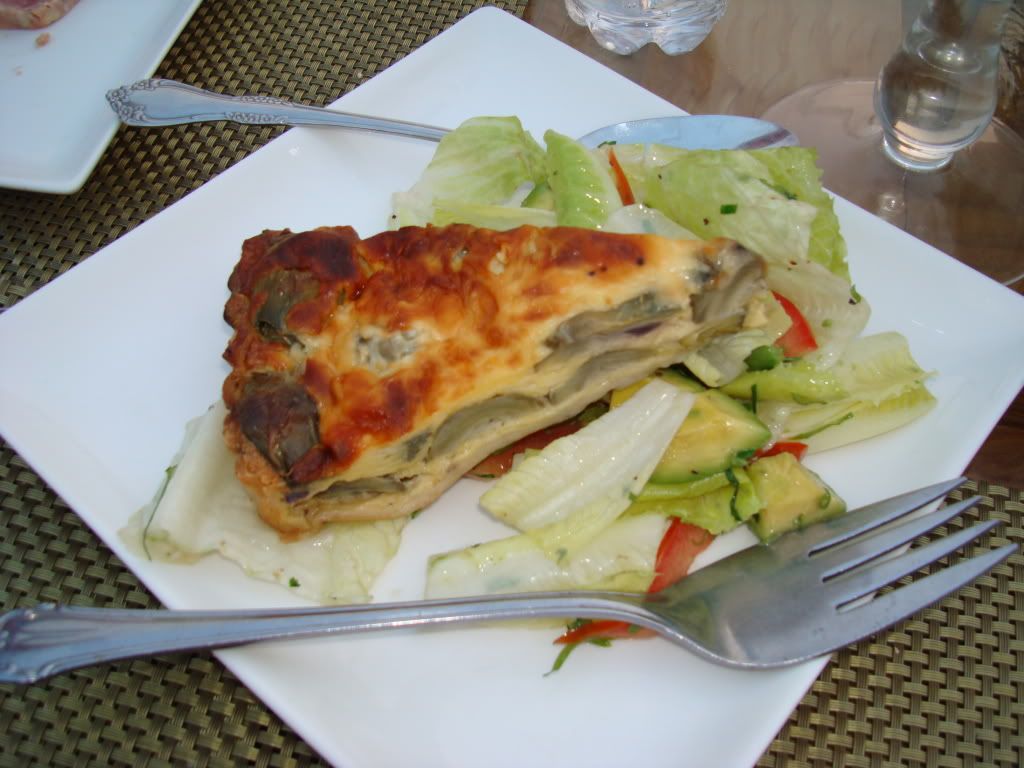 SUNSET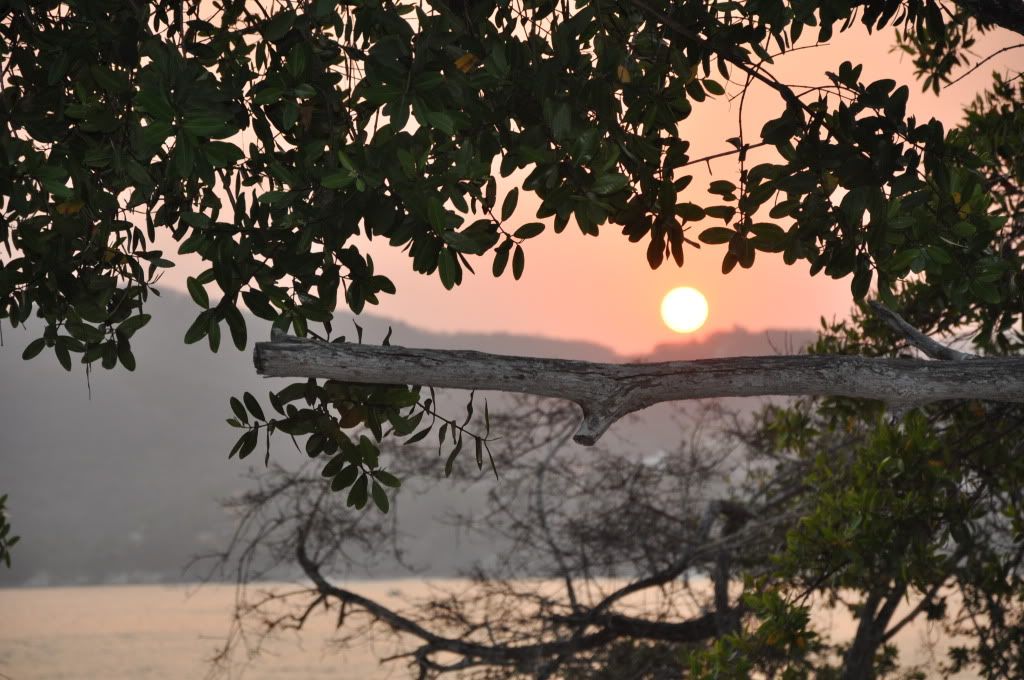 CACTUS GROWING OUT OF ROCK AT THE CATALINA
SOTAVENTO CONSTRUCTION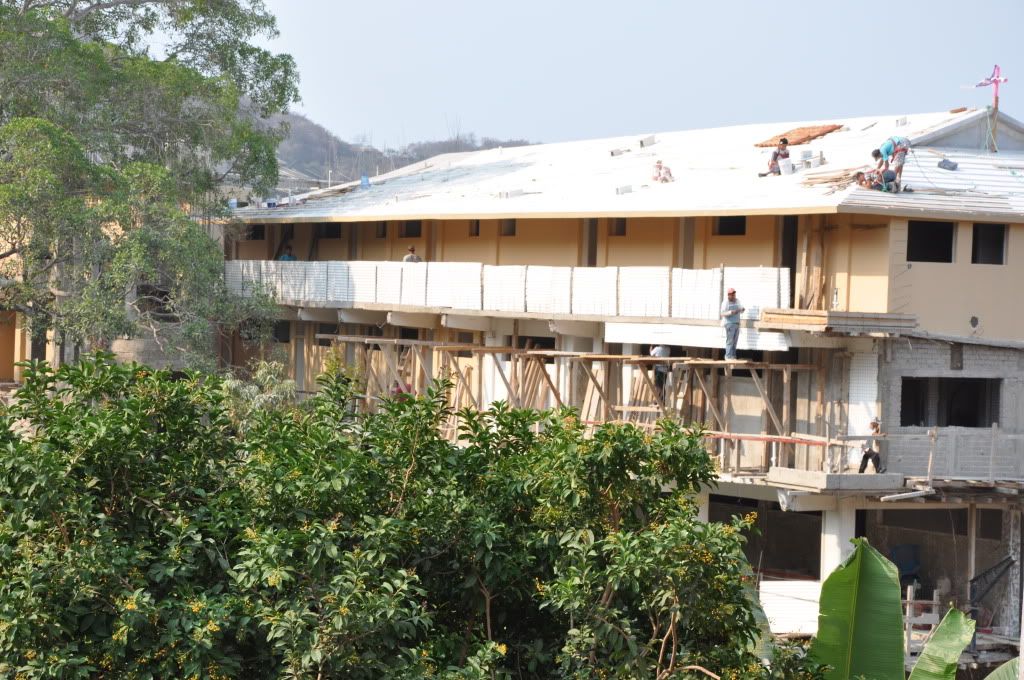 MOTHER'S DAY SHOW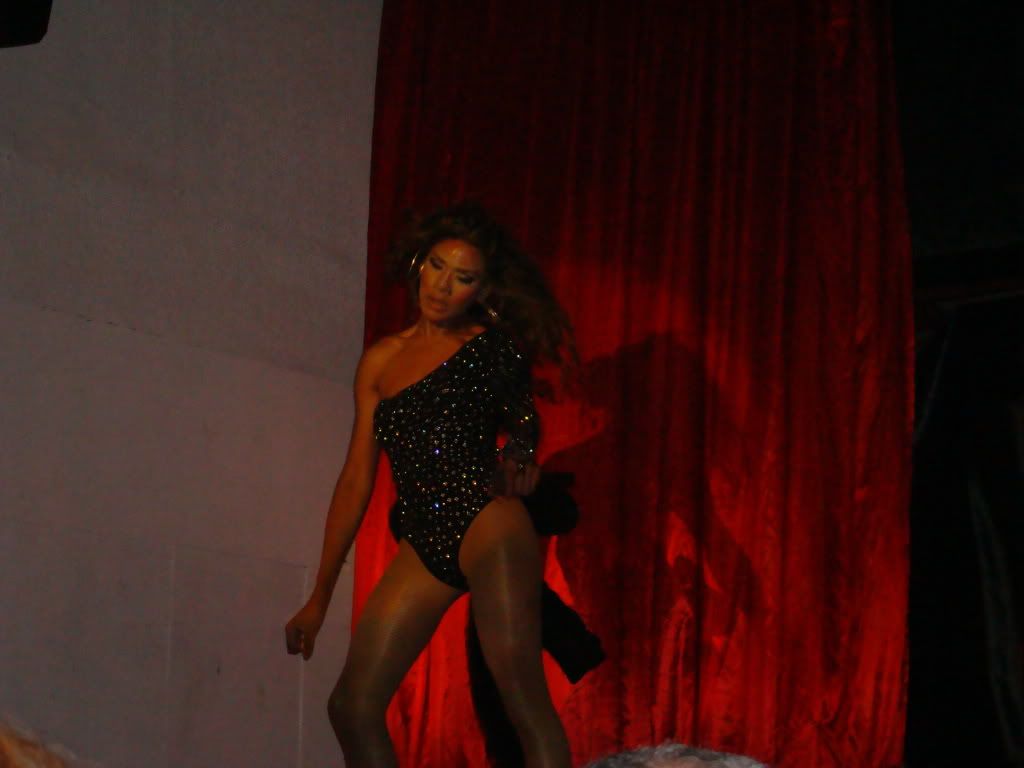 WASHED UP EEL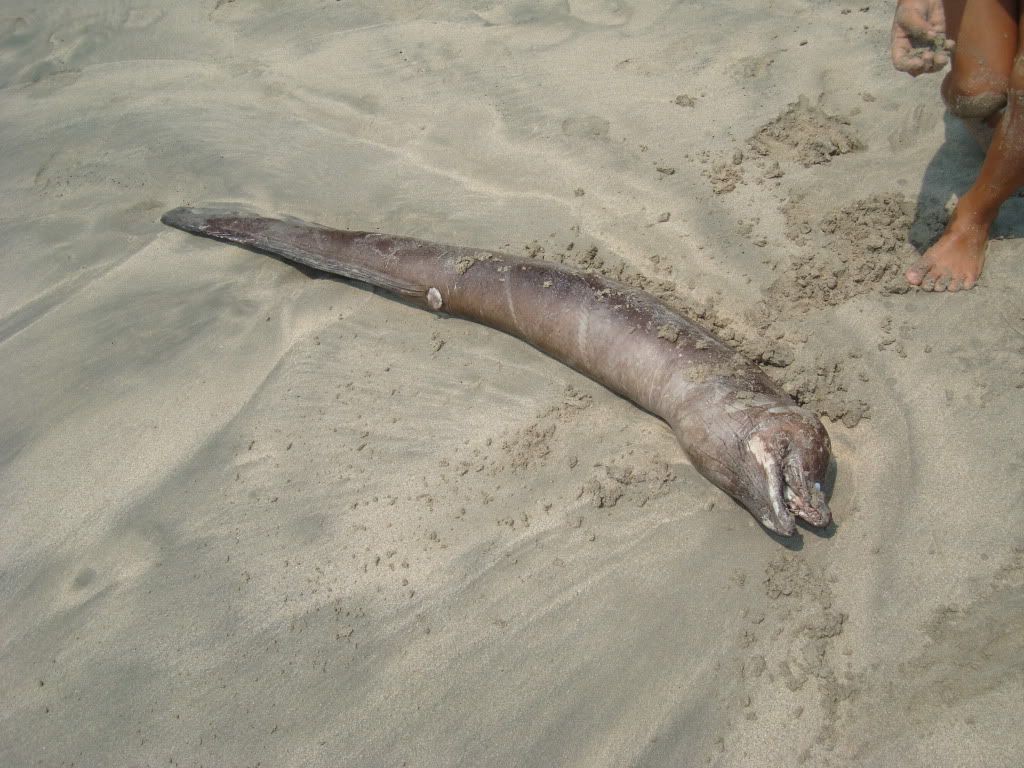 DINNER AT THE TIDES, PICTURE TAKEN FROM OUR TABLE AT DINNER (the pic below)