Refuerzos en Petatlán
Please let any Petatlan relatives or friends know that the boosters for over age 60 are being given this week for residents of Petatlan starting tomorrow, Tuesday. This includes colonias as far north as Barra de Potosi. To see the schedule, go to the Facebook posting of January 14 on the "Despertar de la Costa" page. Thanks!
Thank you. I thought I had already posted this but I don't see it so I guess not.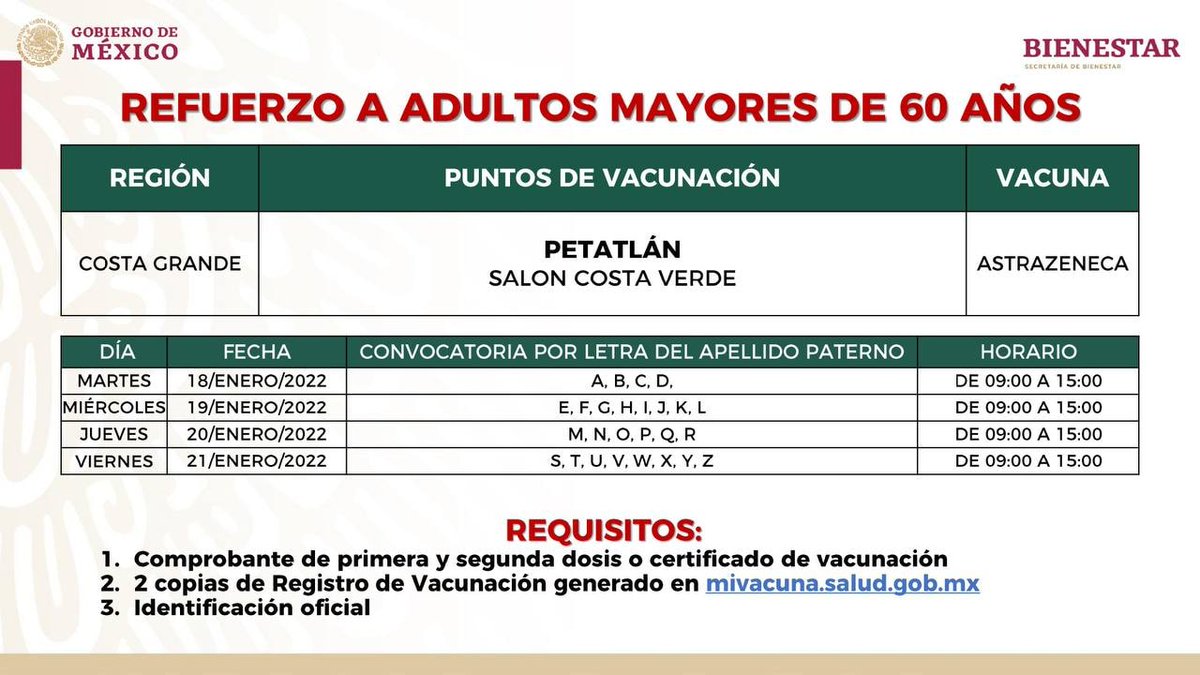 ---
Refuerzos en Petatlan - Wendy and Pete, 2022-01-17, 09:48

Refuerzos en Petatlán

- ZihuaRob,

2022-01-17, 12:29