Hand carved/painted tables- search hit paydirt BIGTIME!
A month ago I posted a request for where to find carved-hand painted tables and posted a pix of my neighbors table as an example....maybe you remember. Of the 3-4 replys it was "I WANT ONE TOO" but no help in the search. WELL...I joined a Michoacán message board and posted the same question....BINGO! I had a number of replies all stating these tables came from a little village 15 minutes to the east of Patzcuaro called Cuanajo. The whole village is about wood furniture. Roughly, four seaters are about 6-7 hundred bucks and 6 seaters are about 8-ish $. This place is SO fun!!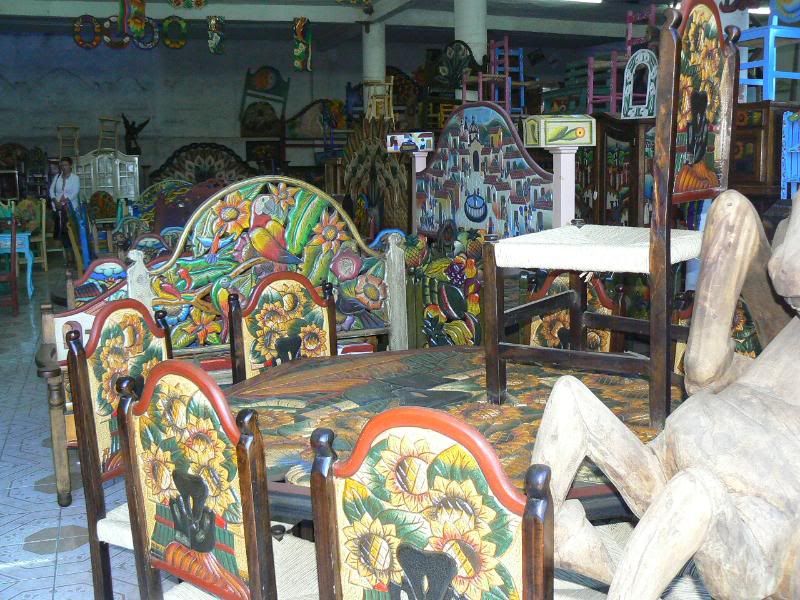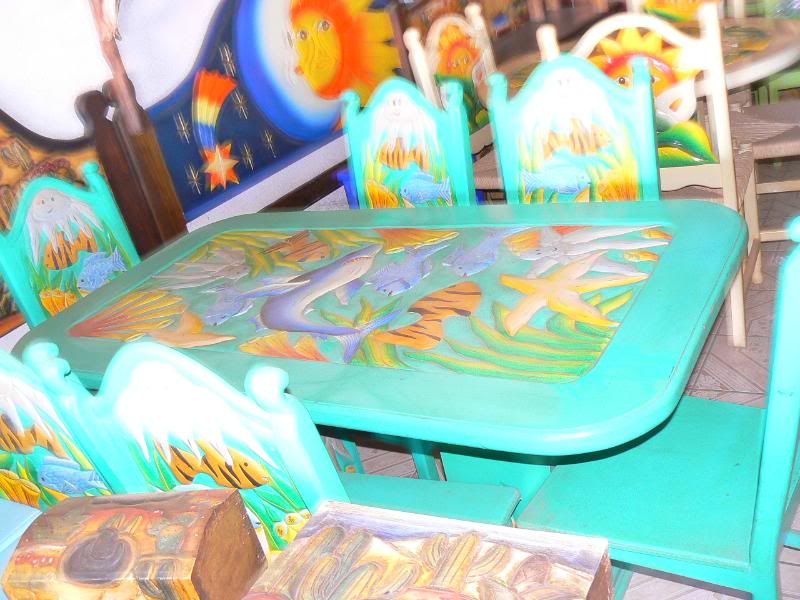 Tomorrow we go back after robbing the bank...I think we are going to go for the last one.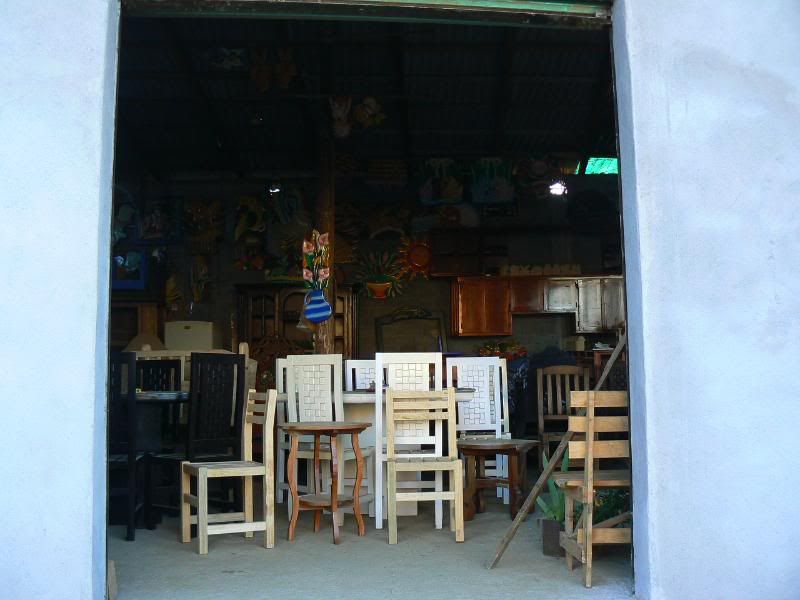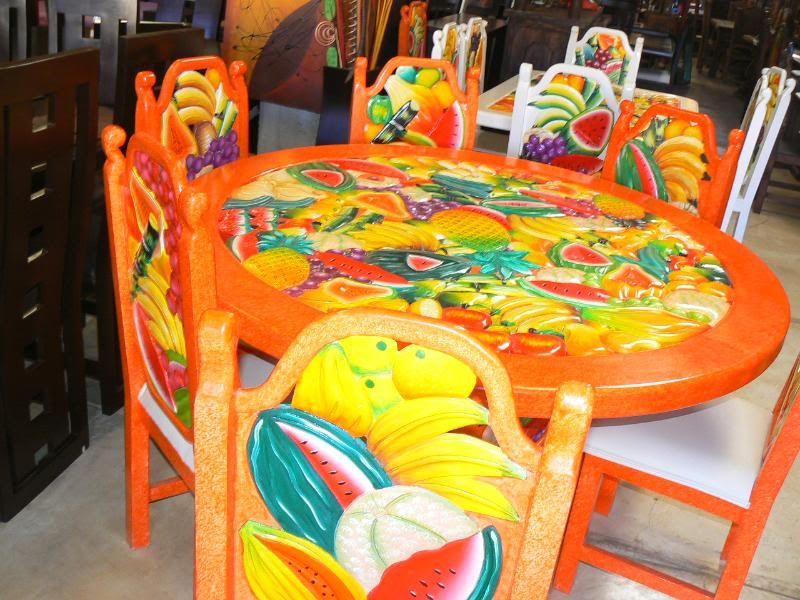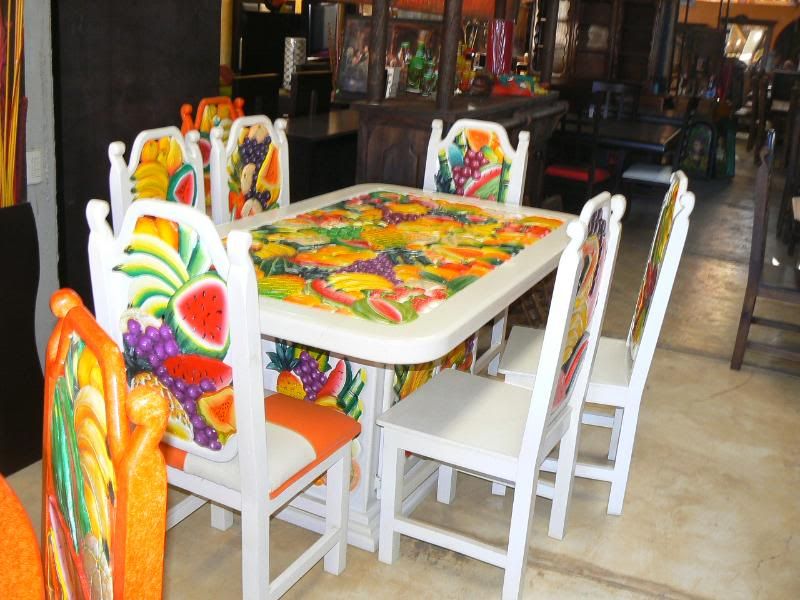 After shopping all day, my guess is that we will rob a bank and end up buying the last table photo tomorrow.
--
ZIHUATANEJO- A QUAINT LITTLE DRINKING VILLAGE WITH A FISHING PROBLEM.