VeloZIHdad Panguera
Guerrero's health officials confirm 8 currently active cases of Covid-19 in Zihuatanejo, 108 in Acapulco, and 365 in the entire state. Though the Covid count is low, we hear lots of people coughing on our daily rounds, so be aware and take care. There should be a round of booster shots soon in our region.
There's been a bit of cloudiness the past couple of days. Looked like it wanted to rain yesterday. Inside the bay of Zihuatanejo the water remains relatively warm and extremely calm wave-wise, though I heard visibility wasn't very good. Saw a group of SUPers paddling around one morning earlier this week. Nights remain cool but comfortable for us locals. Sleeping under a sheet is necessary. And hot water is necessary for evening and morning showers.
Not many sailboats in the bay for this time of year. I guess we're lucky there are any at all since our facilities for receiving them are nonexistent, same as our services for them. Some boat moorings would be a better use for the mayor's cement than our beaches and those silly letreros.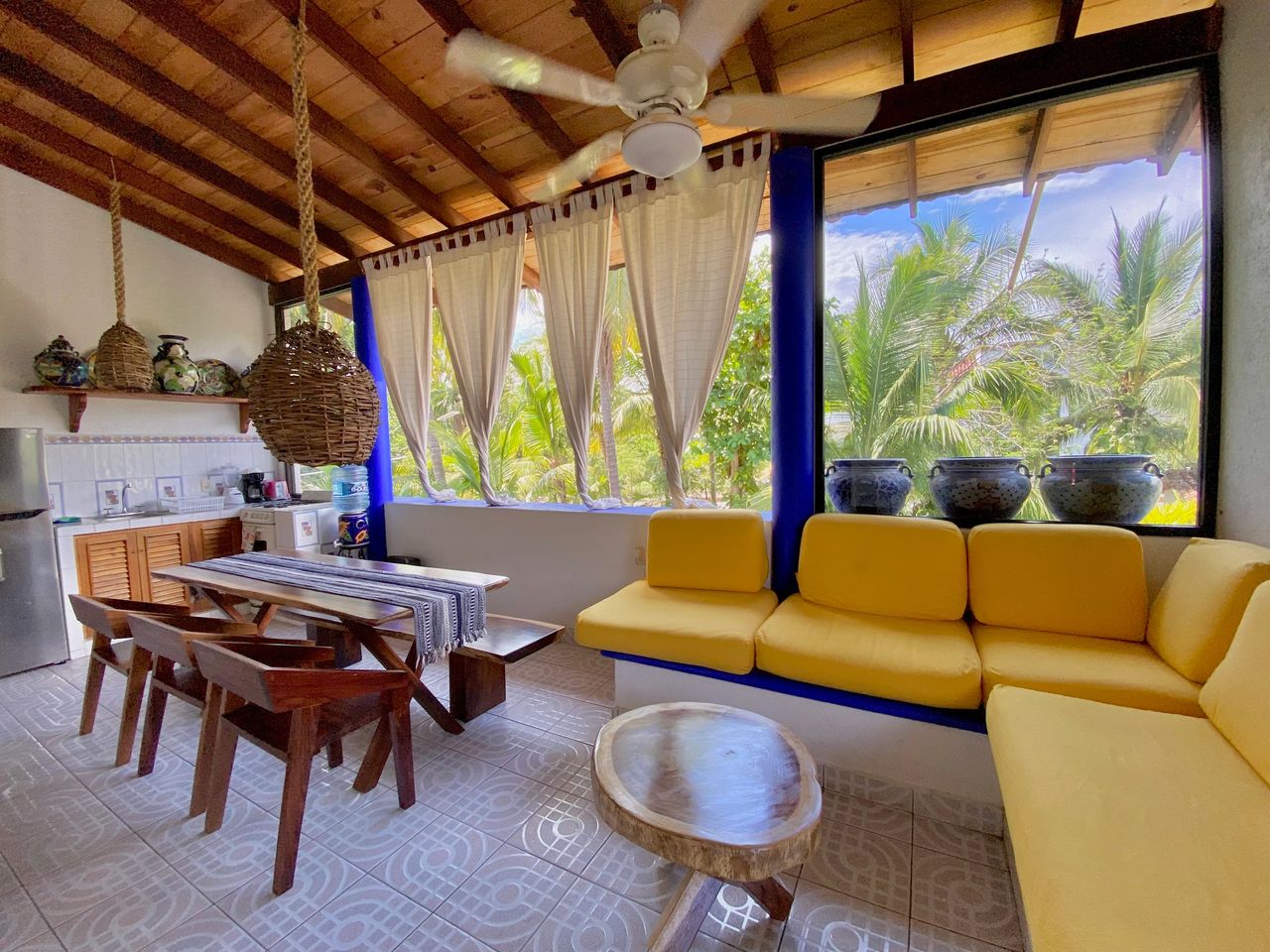 I'm extremely encouraged by lodging operators at places like Casa Tucanes who do such a good job preserving the uniqueness of our local Zihuatanejo ambiance. A beautiful vacation lodging located in a coconut grove surrounded by lush gardens within a short walking distance of La Ropa Beach. They offer three 1- and 2-bedroom villas, two 2-bedroom bungalows and two simple guest rooms. They also have a pool and they are pet friendly.
Zihuatanejo Vacation Rentals
¡Cuidemos nuestro patrimonio!
#NoQueremosMuelleParaCruceros
#NoBlueFlagEnNuestrasPlayas
#PreservemosPlayaManzanillo
Fishermen arrive to the downtown beach with their overnight catch.

---
VeloZIHdad Panguera

- ZihuaRob, 2023-01-20, 20:08