La Vida DespaZIHta
Guerrero's health officials confirm 7 currently active cases of Covid-19 in Zihuatanejo, 3 in Petatlán, 2 in Técpan, 2 in Atoyac, 1 in Benito Juárez, 2 in Coyuca de Benítez, 103 in Acapulco, and 186 in the entire state.
This Sunday was a typical hot and humid May day that felt much hotter than the thermometer read causing life to slow down, and to make it worse, the smoke was quite heavy this morning. The clouds teased us into hoping it would rain, but this is common in May and June. At least we got agua potable last night so we can shower frequently to cool down.
There was a big whoopteedoo callejoneada along the waterfront this evening with cacophonous music blaring from unsynchronized speakers everywhere except Emilio's Pizza. Hmmmm. The fireworks sucked and only caused more stress for the already stressed wild and domestic animals. I felt bad for the poor dancers trying to smile and dance through the sweat and suffocating heat wearing several layers of clothing, the kind of heat where folks should only move slowly, not dance.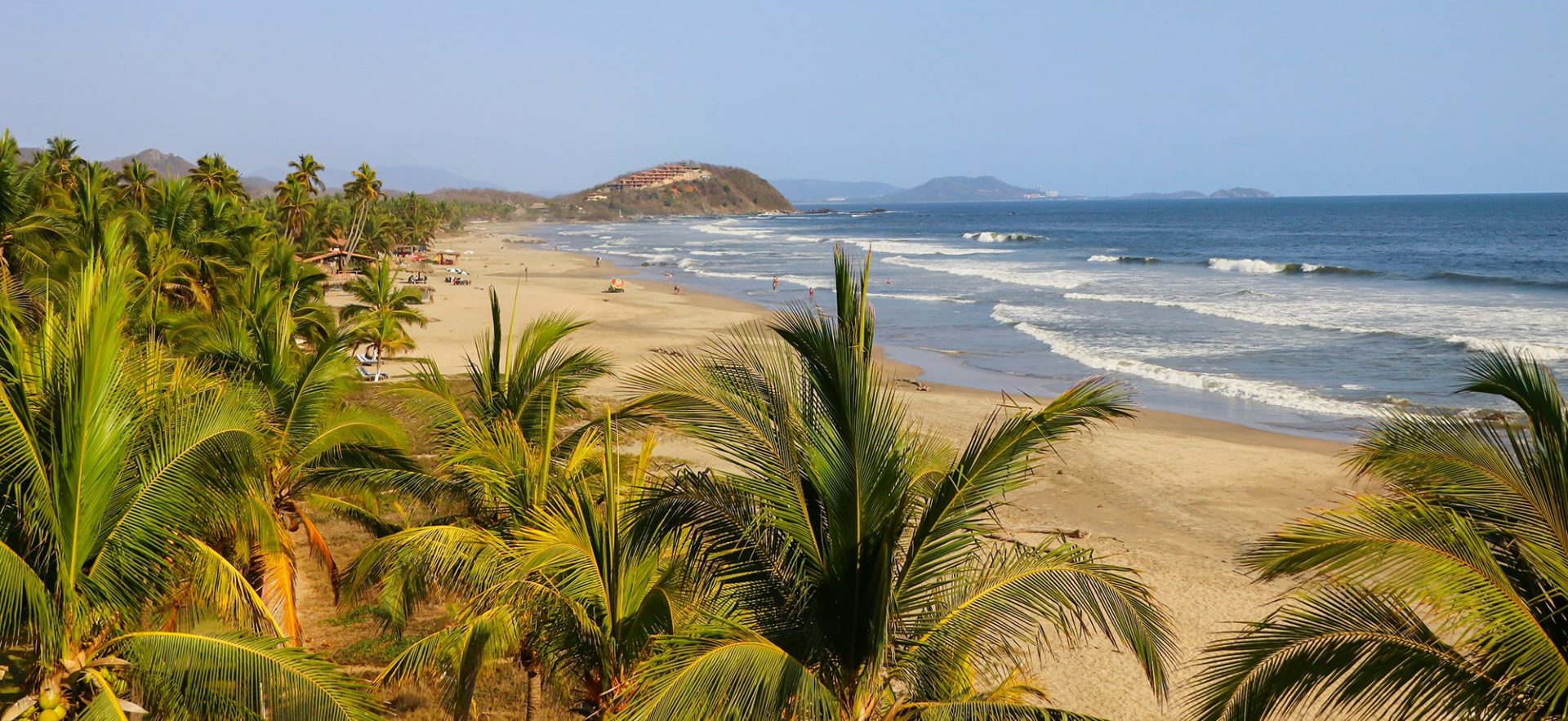 Located on Playa Troncones within easy walking distance of the village, restaurants and convenience stores is a very comfortable small hotel called Hotel Los Sueños. This enchanting oceanfront inn offers 6 one-bedroom suites, a two-bedroom family suite with kitchen, and a "cozy" surfers' room also with kitchen, queen-size bed and bunk bed. All rooms have A/C, fridge, hammock, wireless internet, and there is a pool on the property.
Hotels, Inns & B&Bs in Troncones
¡Cuidemos nuestro patrimonio!
#NoQueremosMuelleParaCruceros
#NoQueremosBlueFlagEnLasPlayas
#PreservemosPlayaManzanillo
Visitors relaxing in the late afternoon at Playa Principal.