Entre Fiestas y ZIHestas
Guerrero's health officials confirm 6 currently active cases of Covid-19 in Zihuatanejo, 1 in Petatlán, 1 in Atoyac, 1 in Benito Juárez, 77 in Acapulco, and 164 in the entire state.
Next weekend in Mexico is a "megapuente", an extra-long long weekend, in honor of the birth of Benito Juárez, so prepare yourselves. It's also going to be Carnaval weekend. A bit rough for us downtown dwellers, but we'll pull through.
Big fire on the hill on the north side of La Ropa. Hardly a word about it on the web. I reported it to the Bomberos around a quarter to 7 this evening. Hope it doesn't reach any homes. Gonna be smoky over that way Sunday night-Monday morning once the evening breeze stops.
Big event at La Cancha this Sunday night for the Reina de Carnaval and other Carnaval affairs. LOTS of people milling about downtown. The Cancha is jampacked! The police and the military presence seems to be sufficient in our part of town for the moment, but once the event is over and the politicians leave it'll be back to "normal". Folks are concerned about the events the mayor apparently doesn't want to discuss in public. Same old.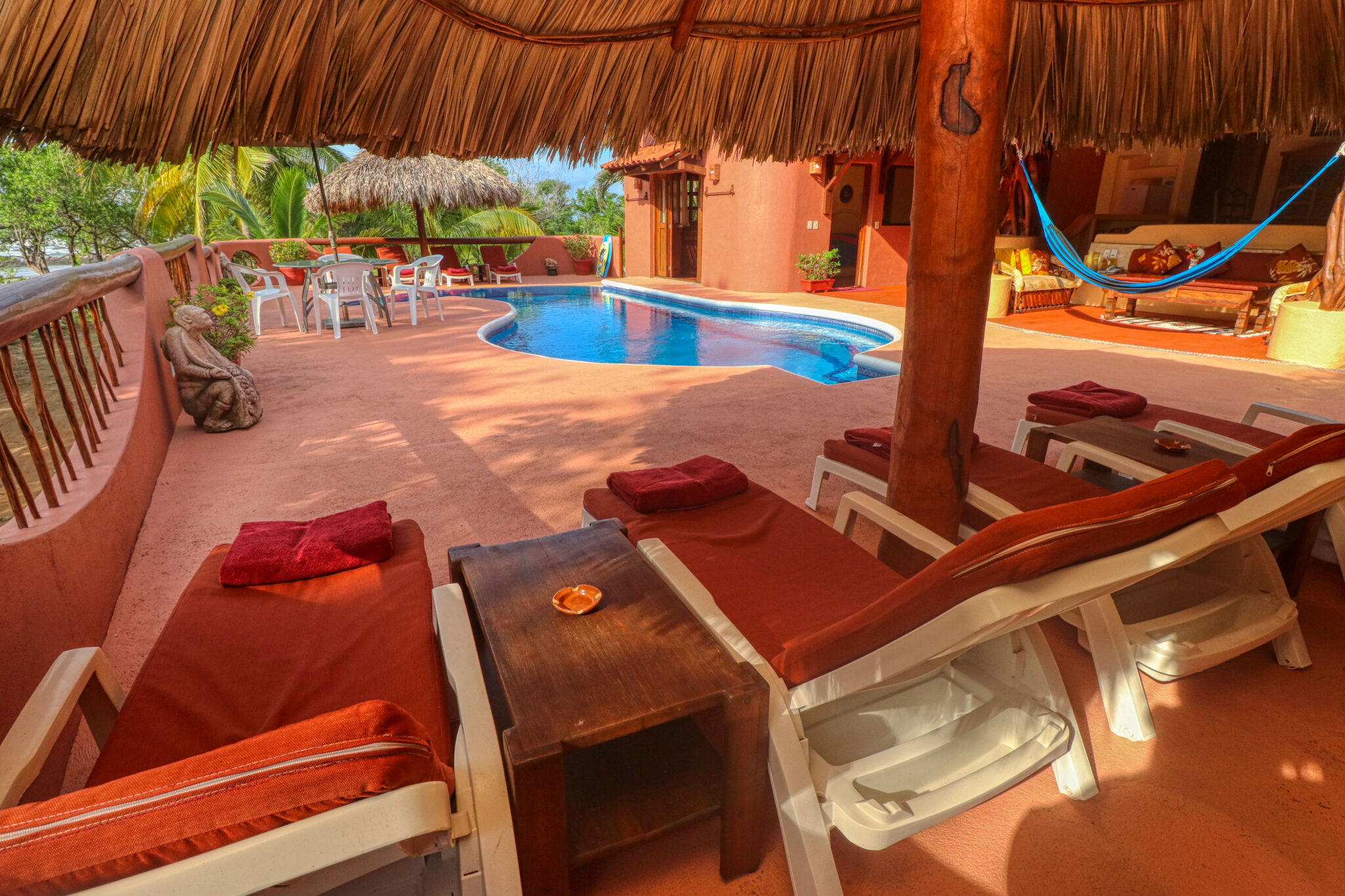 A truly lovely getaway vacation lodging on the beach in Troncones is Casa de Oro. A spacious and airy tropical beachfront vacation villa set amid lush vegetation. Features 2 master suites fronting a pool with a view of the ocean and 2 garden bungalows, all with air-conditioning and private bathrooms. Divine!
Luxury Vacation Rentals in Troncones
¡Cuidemos nuestro patrimonio!
#NoQueremosMuelleParaCruceros
#NoBlueFlagEnNuestrasPlayas
#PreservemosPlayaManzanillo
Trabajando juntos se avanza.

---