EmoZIHonado en Paraíso
Guerrero's state health officials confirm 6 currently active cases of Covid-19 in Zihuatanejo, 1 in Técpan, 1 in Benito Juárez, 60 in Acapulco, and 144 in the entire state. While there are more suspected cases, the Costa Grande is still looking pretty good. No hospitalizations or deaths from Covid-19 so far this year.
Things have been pretty quiet downtown for the comerciantes so far this week. I wonder if it has anything to do with what many of our visitors have spent on the Sailfest and GuitarFest, and if they're simply about tapped out.
Decorations have gone up all over downtown and along the waterfront for the Carnaval. Our mayor Jorge Sánchez and his wife Lizette Tapia were both helping to put up the pretty decorations.
Yeah, I know how you all who aren't here hate hearing about our perfect weather, but damn if today wasn't yet another picture-postcard perfect day in paradise! We are so fortunate!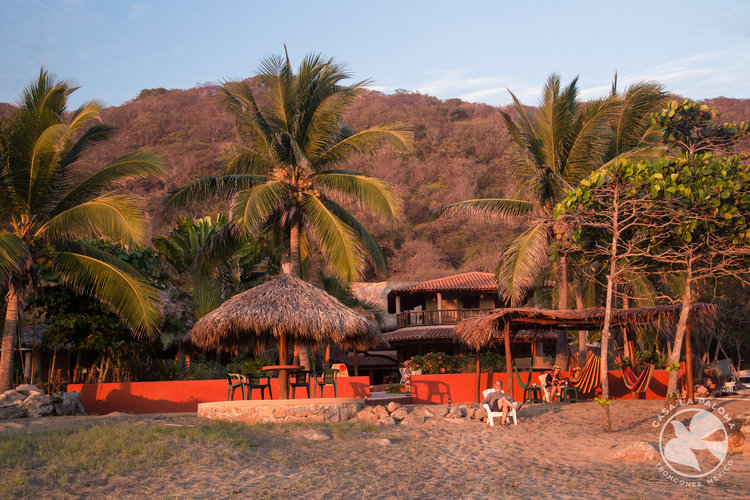 One thing we have no shortage of locally are truly lovely vacation lodgings, and Casa La Paloma is one that will take your breath away and leave you wanting to stay longer than you planned. This beachfront vacation home is located on a quiet, sandy stretch of Playa Troncones. Sleeping capacity is 12 in 6 bedrooms. Enjoy the poolside bar and large gourmet kitchen, as well as the oceanfront palapas with hammocks and lounge chairs. Peaceful and relaxing.
Luxury vacation Rentals in Troncones
¡Cuidemos nuestro patrimonio!
#NoQueremosMuelleParaCruceros
#NoBlueFlagEnNuestrasPlayas
#PreservemosPlayaManzanillo
Greeting the new day from a superb vantage point: a front row seat.
---
EmoZIHonado en Paraíso

- ZihuaRob, 2023-03-14, 22:05