La Vida DespaZIHto
We enjoyed a relatively mild day in Zihuatanejo this Friday. Still no rain. The mar de fondo hasn't been too noticeable in the bay. Nice gentle 1 and 2ft waves so far.
Busloads of tourists were waiting with their luggage to check in at some local hotels while locals were out getting their morning exercise and walking their pets.
Saw two sets of turtle tracks on the downtown beach Thursday morning, both wandered quite far and wide instead of straight up the beach and back. The bright lights on the downtown beach continue disorienting sea turtles, and many either place their nest too close to the waterline or don't nest at all, but the municipal government continues turning a blind eye to its own errors even though this problem has been brought to their attention over and over.
Friday evenings around 7 you can watch folks dancing to danzón music in Plaza del Artista. Beautiful to watch and to listen to.
Don't forget to visit the Eco-Tianguis "Sanka" on Saturday mornings from 9 to 1:30 in the plaza across the street from the Museo Arqueológico de la Costa Grande in the small plaza in front of the Escuela Primaria Vicente Guerrero.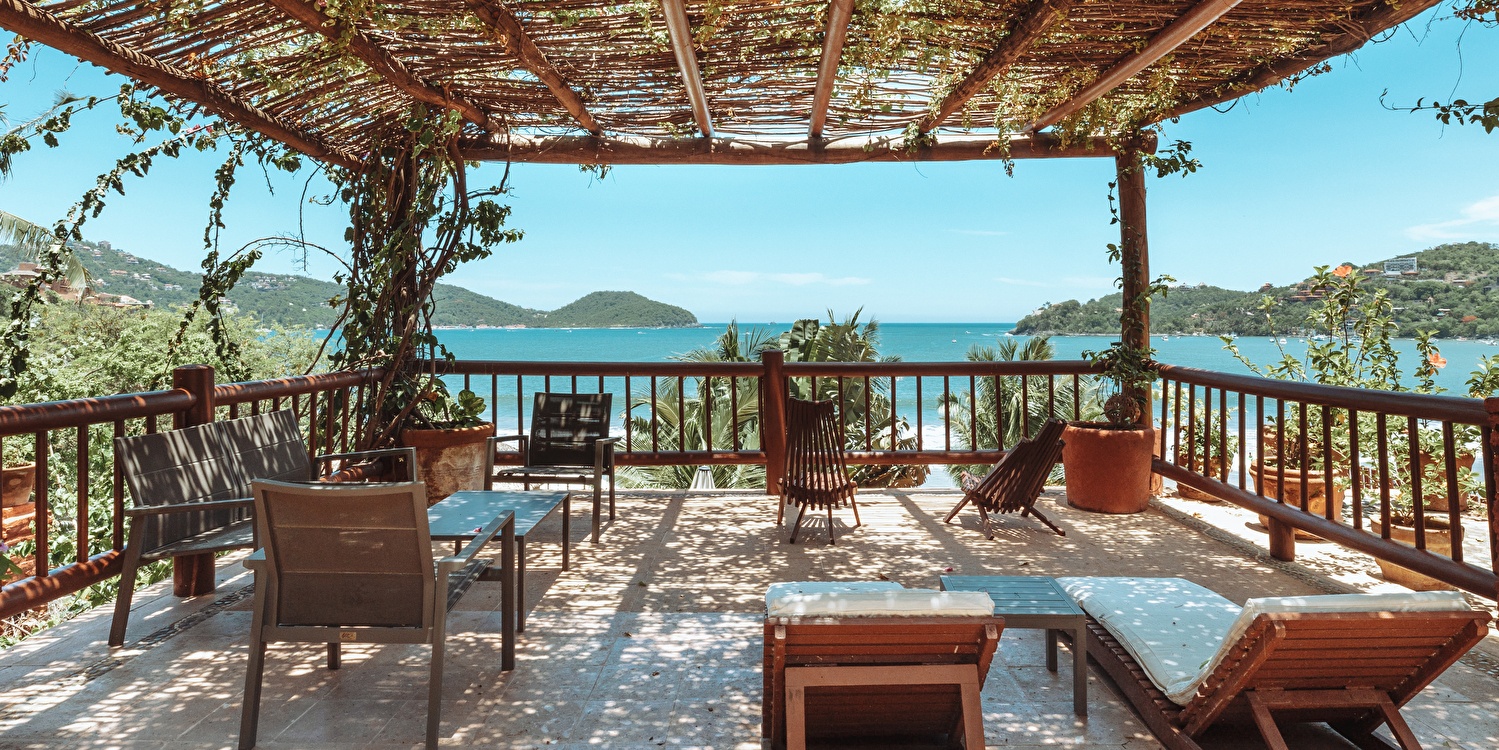 One of the loveliest hotels in the region is Aura Del Mar on Playa La Madera in Zihuatanejo. Well managed and well kept, they feature comfortable rooms with private balconies, a pool on the premises, an excellent restaurant, and the best location on the beach.
Hotels in Zihuatanejo
¡Cuidemos nuestro patrimonio!
#NoQueremosMuelleParaCruceros
#NoQueremosBlueFlagEnLasPlayas
#PreservemosPlayaManzanillo
Marinos del Sector Naval en Zihuatanejo haciendo ejercicio y entrenamiento. Estamos muy agradecidos por su presencia.

---