ArreZIHfes Amenazados
The ocean warming is killing local coral by causing a coral bleaching effect, according to local divers. Let's hope all our local coral doesn't die off. Healthy coral habitats are essential in the chain of life. The current water temperature has been around 31°C outside the bay, and as high as 32.4°C in the shallower coastal areas and in Zihuatanejo's bay.
Some nice storms have been passing by without leaving hardly any precipitation here in Zihuatanejo's bay. We could sure use the rain. Our local rivers are only at about 40% of their normal capacity.
Tourists continue coming and going. Sales have been slow. We need to keep the arriving flights full of middle class tourists with the purchasing power we need. The busloads of visitors tend not to spend much, and many folks who arrive by car also seem to bring much of what they consume with them. While all tourists are welcome, this is not sustainable tourism for a community of our size.
I never get tired of the smell of the bakery 2 doors down from our home or the fresh ground coffee from the store on our ground floor. Two of my favorite aromas that I'm privileged to be able to enjoy daily. It's divine! One more reason I feel like the luckiest Gringo in Mexico!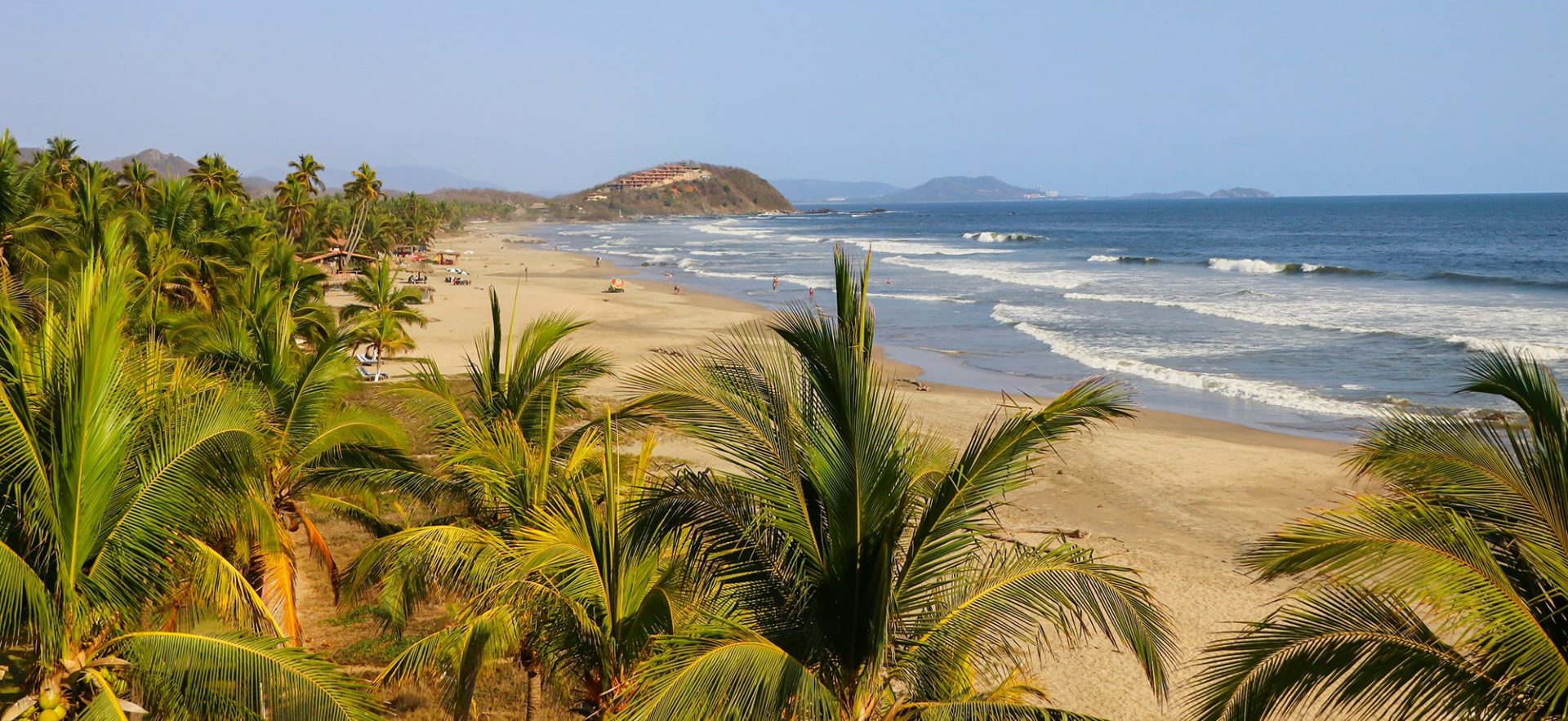 Located on Playa Troncones within easy walking distance of the village, restaurants and convenience stores is a very comfortable small hotel called Hotel Los Sueños. This enchanting oceanfront inn offers 6 one-bedroom suites, a two-bedroom family suite with kitchen, and a "cozy" surfers' room also with kitchen, queen-size bed and bunk bed. All rooms have A/C, fridge, hammock, wireless internet, and there is a pool on the property.
Hotels, Inns & B&Bs in Troncones
¡Cuidemos nuestro patrimonio!
#NoQueremosMuelleParaCruceros
#NoQueremosBlueFlagEnLasPlayas
#PreservemosPlayaManzanillo
Mientras un amigo pesca con atarraya en el agua, unos turistas disfrutan de Playa Principal durante una mañana nublada. Una gran tormenta pasa justo en frente de la costa.

---