¡GraZIHas por Esta Vida!

https://youtu.be/7EinoGFhUdkX
Jimmy Buffett (1946-2023) Gone too soon. Thanks for all the great music and good vibes! RIP
How fortunate we are to enjoy such perfect weather day after day. This Thursday simply couldn't have been nicer. Warm and sunny with light breezes, painted skies but nobody around on the beaches or in the bars and restaurants. A good time for adventurous folks who like having a place all to themselves. Imagine going to Las Gatas or Isla Ixtapa and there being NO CROWD.
Every day here, with very few exceptions, feels like the best day of my life. So glad I followed my heart. I love waking up where I am every single morning beside my amazing saint of a wife, mi compañera de la vida, who makes me feel like the luckiest Gringo in Mexico. To have the love of such an incredible woman is so reassuring.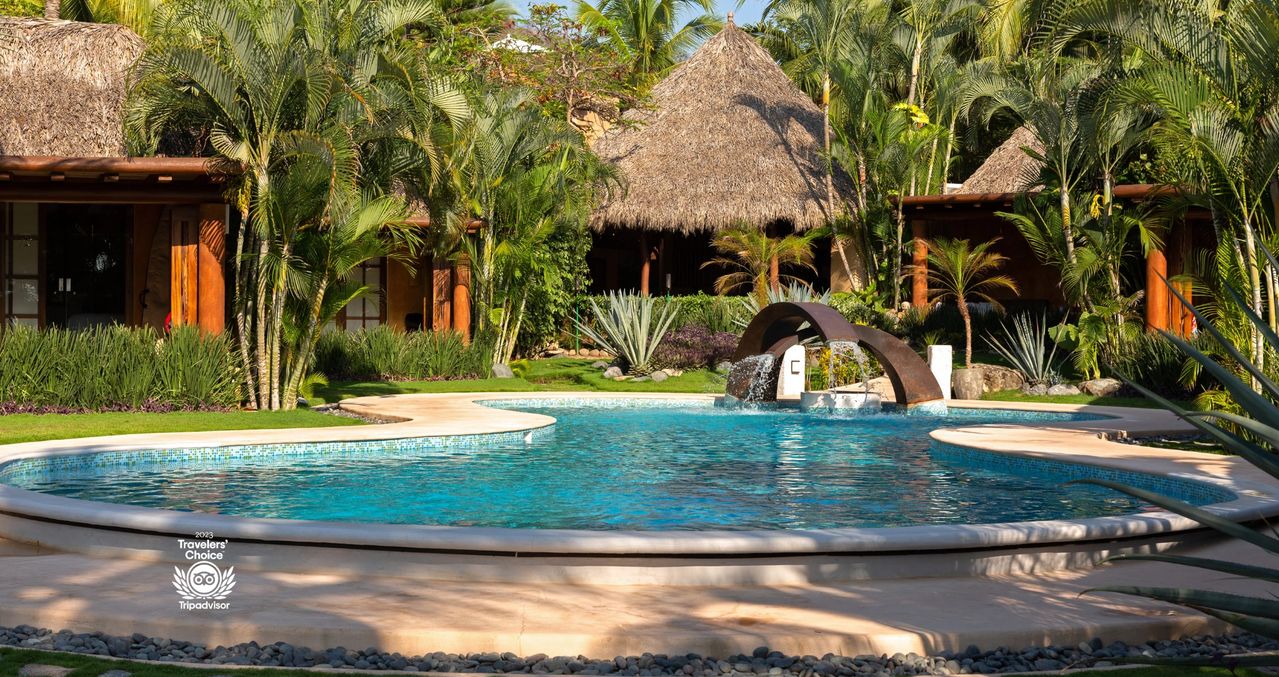 Surf's been up lately, and if there's anyplace around to catch a wave it's in front of the Inn at Manzanillo Bay, one of the region's nicest and best located lodgings, even if you aren't a surfer. Escape stressful crowds and enjoy the laid-back environment at this luxury inn located on the beach at Playa Manzanillo with 11 individual air-conditioned bungalow suites in a serene tropical setting around a pool and an excellent restaurant.
Luxury Vacation Rentals in Troncones
¡Cuidemos nuestro patrimonio!
#NoQueremosMuelleParaCruceros
#NoQueremosBlueFlagEnLasPlayas
#PreservemosPlayaManzanillo
Otro día de clima perfecto en Playa Principal de Zihuatanejo.

---
¡GraZIHas por Esta Vida!

- ZihuaRob, 2023-09-07, 18:28