La Vida ZIHn Prisa
Just another lazy Sunday in Zihuatanejo. Lovely folk dancing at the Cancha Municipal this evening. Not a lot of people around. Drunks kept a lot of downtown residents awake last night. First thing this morning we hear some crazed foul-mouthed woman yelling obscenities into her phone at her husband wanting to know where he was. Also a group of young tourists making vomiting noises as they went down the street with drinks in hand. All the young alcoholics pretending to be adults. BUT we had no shootouts today and our politicians aren't banning books in schools, fighting against Disney or passing anti-LGBTQ laws, so there's that.
An article in U.S. News & World Reports lists Zihuatanejo as the Best Place to Visit in Mexico.
Another day of mild weather. One rain sure made a difference! This is the life!
It's good to see that Parque El Limón is getting some attention from municipal and state authorities who want to reforest it and promote public walks such as one they held this Sunday morning. If only they protected the rest of our designated natural areas as well instead of allowing land invasions and megaprojects.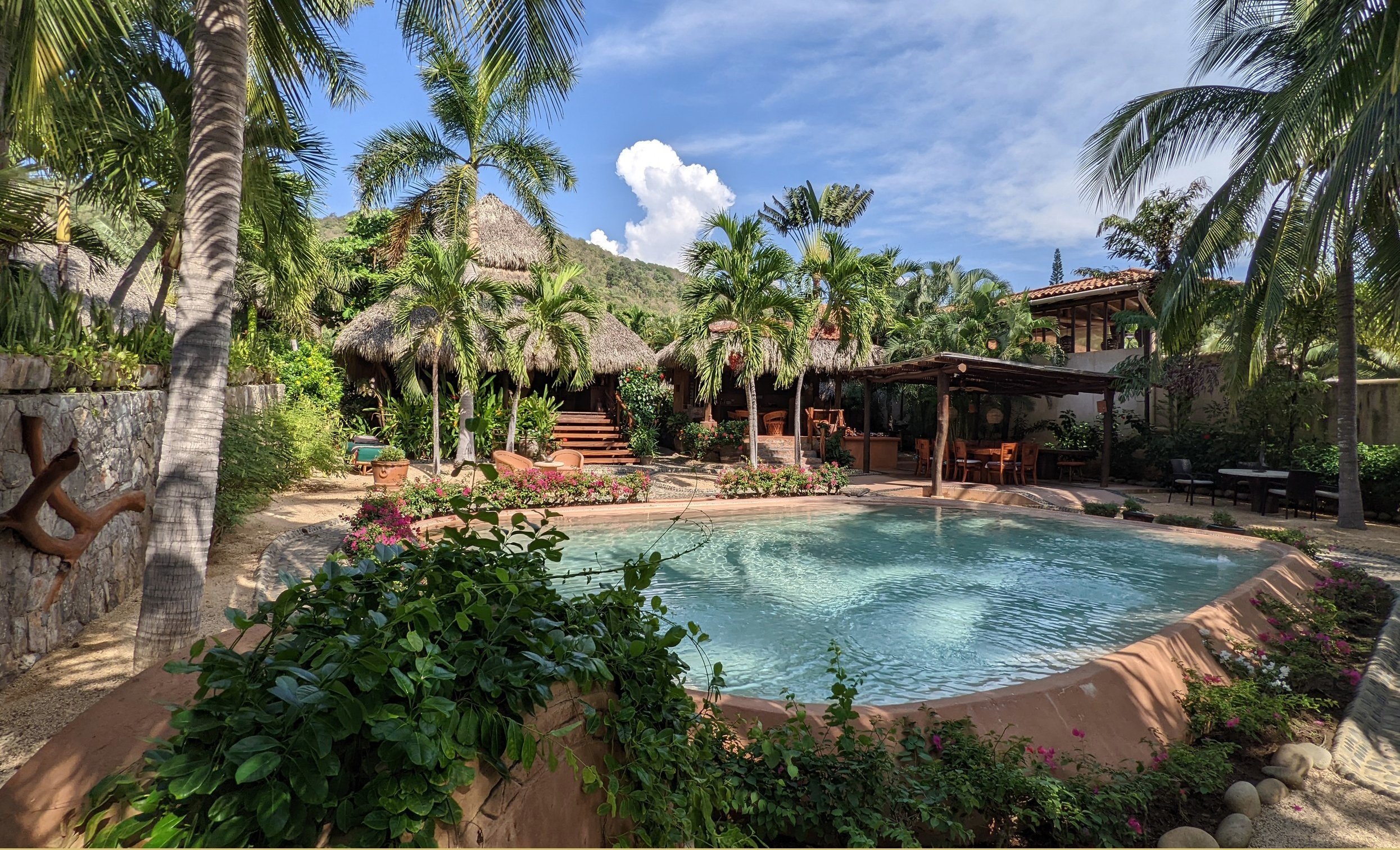 Tucked away in a quiet corner of Troncones is one of its loveliest vacation lodgings, Regalo del Mar. A uniquely Mexican small, exotic, luxurious tropical-style vacation guest inn on the beach at Playa Troncones with comfortable suites, bungalows, and a pool. Surrounded by exuberant gardens and natural beauty, it's a place for nature lovers, peaceful and ideal for relaxing far from anything resembling stress.
Luxury Vacation Rentals in Troncones
¡Cuidemos nuestro patrimonio!
#NoQueremosMuelleParaCruceros
#NoQueremosBlueFlagEnLasPlayas
#PreservemosPlayaManzanillo
Tourists enjoy the late afternoon on Zihuatanejo's downtown beach.