Mes de CelebraZIHones
A nice little rain fell Sunday night that brought temperatures down and made for good sleeping weather. The storm was accompanied by some nice breezes, but unfortunately it sent a lot of folks scurrying home from downtown.
Even with almost no tourists around, for some reason the noisiest downtown bars never seem to close, and after 9PM downtown is void of anything resembling government authority until well after daybreak, except for the folks who pick up the garbage and the streetsweepers. So the drunks, the hookers, the boombox cars and the turtle egg poachers seem to have the place all to themselves. Sure doesn't seem like any Pueblo Mágico I've ever visited or read about. I'm sure that with a little TLC and some VOLUNTAD we could do better.
This Friday, 15 of September, there will be festivities to commemorate El Grito de Dolores, the famous call to arms by the priest Miguel Hidalgo y Costilla. The mayor is having a big fiesta at the Palacio Municipal with fireworks and food, if you want to attend. Lots of us stay at home and watch the Presidente carry out the ceremony in the Palacio Nacional. Saturday morning there will be a huge parade where all the schools march. Usually starts early, so be downtown at 8:00 AM if you want to see it all.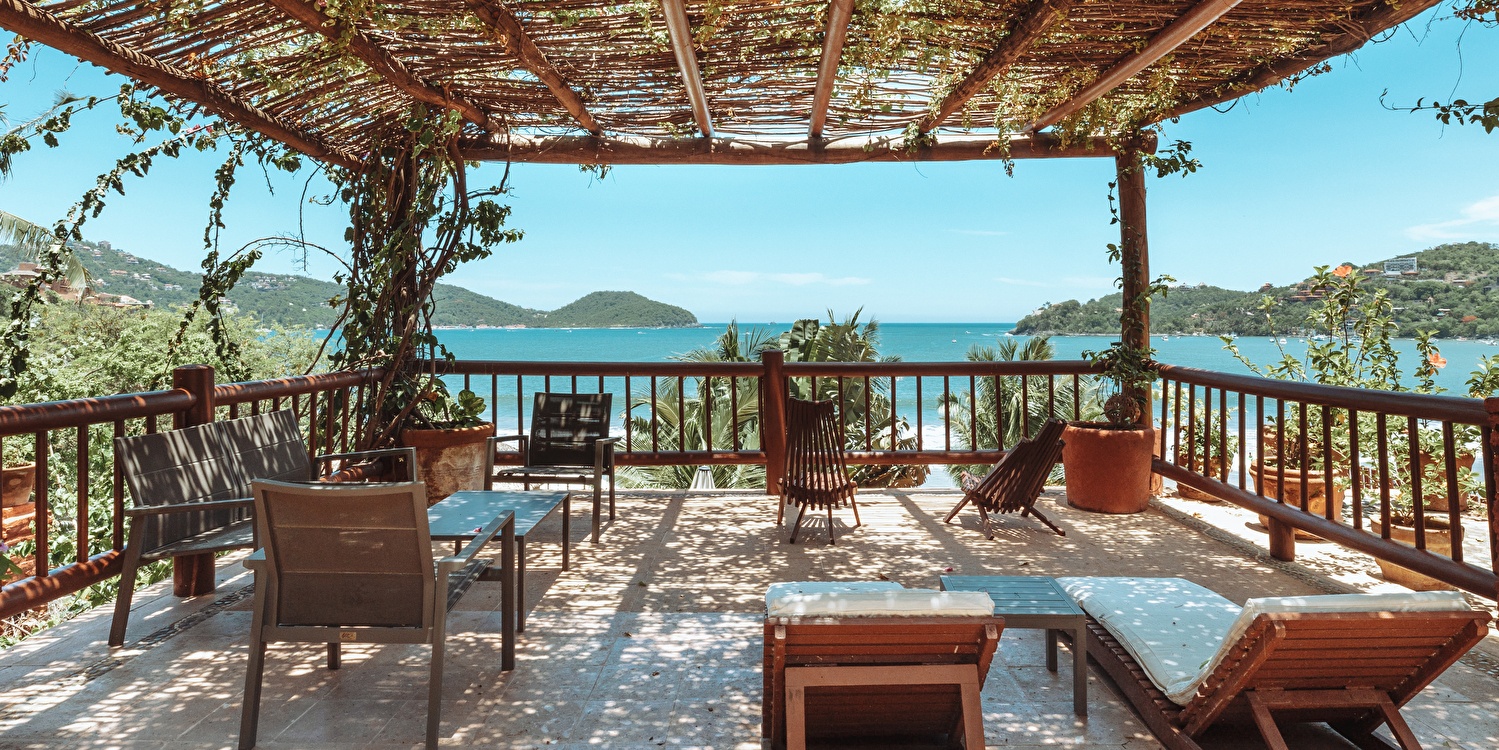 One of the loveliest hotels in the region is Aura Del Mar on Playa La Madera in Zihuatanejo. Well managed and well kept, they feature comfortable rooms with private balconies, a pool on the premises, an excellent restaurant, and the best location on the beach.
Hotels in Zihuatanejo
¡Cuidemos nuestro patrimonio!
#NoQueremosMuelleParaCruceros
#NoQueremosBlueFlagEnLasPlayas
#PreservemosPlayaManzanillo
Los pescadores descargan el fruto de sus labores nocturnas, y mucho se vende en la playa bajo las palmeras. Los pelícanos a menudo los acompañan en la bahía.