Playas Llenas de VacaZIHonistas
The tourists showed up, all right. In droves. But most aren't buying much, and very few seem to be eating in the restaurants along the waterfront. But they look like they're having a good time, and that's what counts most for them. Local chisme says the Chilangos are coming. I don't doubt it. Before the Autopista Siglo XXI was built they were our mainstay.
The unseasonable heat continues. It still looks like we might get some rain next Monday and then Wednesday. Please oh please! Stay hydrated!
Acapulqueños continue struggling to clean up, rebuild, and recover. But they're still a long ways off from being able to go back to work. If you can donate anything to help, the Cruz Roja Mexicana Delegación Zihuatanejo is accepting donations of non-perishable goods and money. You can donate money via the info and link for them on my Community Notices & Events page.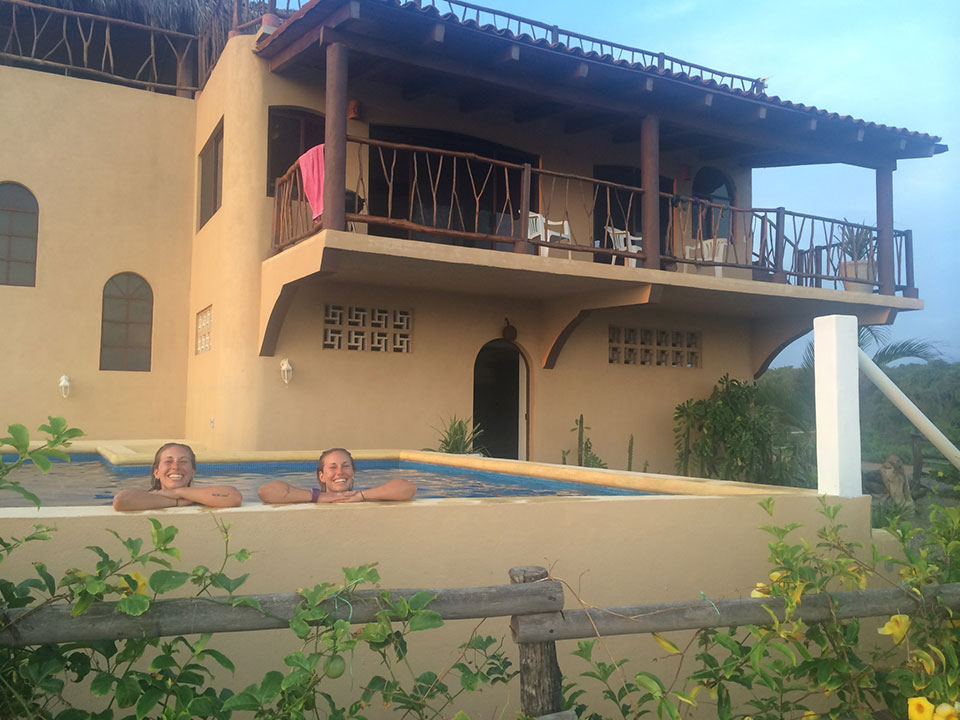 Casa Delfin Sonriente is a spacious and verdant 6-bedroom private beachfront villa with a pool on Playa Troncones. There is an outdoor BBQ area and areas for various outdoor activities. Any closer to paradise would be hard to get!
Troncones Vacation Rentals
¡Cuidemos nuestro patrimonio!
#NoQueremosMuelleParaCruceros
#NoQueremosBlueFlagEnLasPlayas
#PreservemosPlayaManzanillo
Unos pescadores preparan sus pangas para trabajar durante la noche mientras unas bañistas disfrutan la playa en Zihuatanejo.